Elderology provides top-quality psychological care in assisted living and long-term care communities. We have been trusted for over 20 years to improve the lives of our clients and their loved ones so they can achieve their optimal wellness and potential.
Elderology helps residents adjust to new living situations by first meeting with the individual and performing a complete biopsychosocial evaluation. By understanding the needs and goals of the individual, we then create a plan unique to the resident and provide individual and group therapy sessions. With so many changes, oftentimes a resident may have difficulty transitioning to their new living arrangements and may experience anxiety, depression, grief, and sadness, along with an array of other feelings pertaining to a huge life transition.
With our professional therapists, we can help residents adjust by helping them learn to manage their emotions and feelings related to this transition, within a comfortable and confidential setting. Our therapists meet with individuals in their apartments as well as to conduct community group sessions where residents can share their feelings openly and safely with others experiencing those same feelings.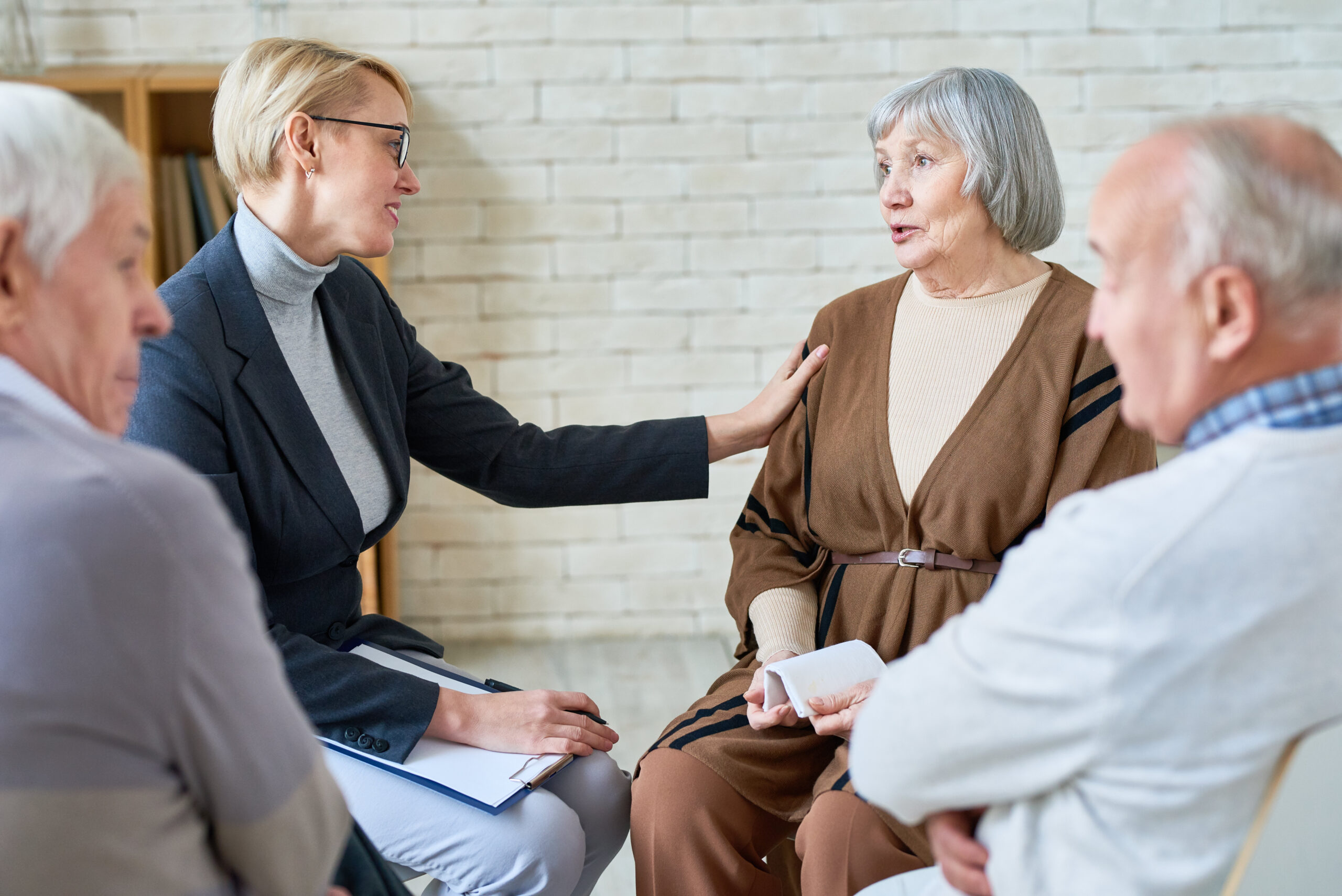 "Wellness is the complete integration of body, mind, and spirit- the realization that everything we do, think, feel, and believe has an effect on our state of well-being."- Greg Anderson